Older, slower, but still growing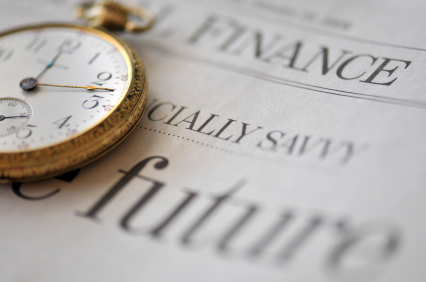 By Kyle Tetting
Near the end of 2018, a Wall Street Journal article titled, "Let the good times roll…Stay a Little Longer?" pointed out that 2018 had been one of the best years for the U.S. economy since the financial crisis. The unemployment rate at the time was 3.7%. GDP growth was nearly 3%. Inflation was close to the Federal Reserve target, and wage growth was rising. Nine years into the expansion, the economy finally appeared to have hit its stride.
But any article about the economy wouldn't be complete without a contrarian point of view. In that article and others at the time, some economists were beginning to consider the likelihood of economic growth slowing. They cited headwinds from rising interest rates, the fading benefits of 2017 tax cuts and rising geopolitical uncertainty.
And, while those contrarian concerns proved to be warranted, the current slowdown doesn't necessarily signal the end.
Consider that the economic expansion is ending its 10th year, making it the longest on record. It also is the first expansion in more than 70 years in which calendar-year GDP growth failed to hit 3%. We knew recovery from a financial crisis would be slow, but the more deliberate pace has allowed for protracted growth without the economic overheating that accompanies many expansions.
Age alone doesn't spell an end to this expansion, but there are signs of concern for economic growth.
Big-ticket purchases have slowed in recent months. Vehicle sales had held steady for much of the last four years, but early 2019 has shown weakness. Automotive analysts foresee sales declining 3%-4% across the U.S. and Europe in 2019. Ford, GM and other automakers have announced layoffs, which could further weaken demand.
We've also seen lower spending on housing and declining increases in home sales prices in 2019. Housing remains a key contributor to economic growth for both the immediate economic benefit and the longer-term spending on furnishings and maintenance. Slowing growth in these areas is disconcerting.
Hiring has slowed in recent months. Employers added 75,000 jobs in May, far below analyst expectations of 185,000. We've seen fewer jobs added in the first five months of 2019 compared to 2018. Still, the unemployment rate remains at its lowest level since the late 1960s.
The forecast for global growth has been revised downward. While it is uncommon for the U.S. to be led into weaker growth—typically the U.S. takes the lead—slowing global demand may exacerbate concerns for the current U.S. environment.
Despite all this, we must distinguish between slowing growth and a decline in overall economic activity. While some measures of economic activity are weakening, the economy broadly has merely experienced a slowing rate of growth. The overall size of economic output is bigger than ever; it's just not growing as fast as last year.
Slowing growth is entirely normal under the circumstances, especially at this latter stage of the business cycle. It makes sense that uncertainty should lead to slower spending, keeping extreme optimism in check.
Importantly, it would be unfair to extrapolate the current rate of slowing in an attempt to forecast the next recession. While many things are orderly—C coming after A and B in the alphabet, for example—economic growth can accelerate and decelerate in response to a number of changing conditions. There is no pattern to follow.
Besides reasons for caution, there also are encouraging signs.
The 3.6% unemployment rate, while not a perfect measure, suggests an economy that has some support. It represents a high demand for workers, which should encourage consumers, whose spending accounts for about 70% of gross domestic product.
Much of the current geopolitical uncertainty centers on solvable problems. Potential solutions may take time, and they may be imperfect, but removing some uncertainty could reinvigorate corporate spending.
Finally, the Federal Reserve appears increasingly likely to cut interest rates in an attempt to support economic growth. This contrasts to the headwinds from the rising rate environment of the past few years. Investors, so far, have cheered the potential for a change in policy from the Fed because it suggests a central bank willing to act to support growth.
A slowing economy and continued uncertainty lead to questions about how to respond within our investments. The answer always is to prepare for these environments well in advance through appropriate balance. But there is also an opportunity now to ensure we are ready for whatever comes our way.
Step one is take another look at your bonds. Your bond allocation is supposed to be the piece that allows you to wait out periods of slowing growth and uncertainty, but lower quality bonds exhibit too much volatility to provide comfort during the storm. There is a time and a place for risk, but this isn't the time to take risk with your bonds.
Second, May investment statements likely provided a reminder of what volatility can look like for stocks. Fortunately, May came on the heels of a strong start to the year and stock investors are still well ahead. If the strong returns on stocks have resulted in outsized allocations, it may be time to dial back.
Last, note that each investor is unique. While a model portfolio might get you an acceptable allocation, it can't account for the nuance of each investor. Now is the time to be planning for things like required minimum distributions.
As investors, we must build portfolios that can weather a variety of market environments rather than trying to respond to every bit of news. Nevertheless, we do lean in to changing realities. None of us has a crystal ball, though that doesn't mean we don't respond to change.
Kyle Tetting is director of research and an investment advisor at Landaas & Company.
(initially posted June 26, 2019)
Send us a question for our next podcast.
Not a Landaas & Company client yet? Click here to learn more.
More information and insight from Money Talk
Money Talk Videos
Follow us on Twitter.
Landaas newsletter subscribers return to the newsletter via e-mail.