Investment lessons from 2015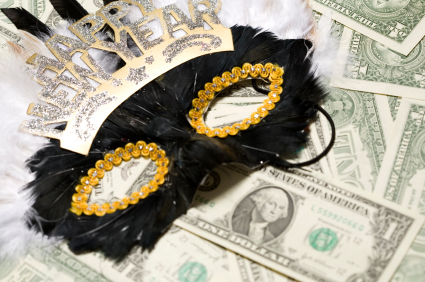 By Kyle Tetting
It's that time of year again. Holiday parties are winding down. New Year's resolutions offer a fresh start. And market forecasts appear in every news outlet. While some prognosticators a year ago were able to identify key themes that drove markets in 2015, few got many of the details right.
Oil frequently was highlighted throughout 2015 as price pressures persisted, the result of a global supply glut. The falling price of oil strained the 2015 earnings of energy companies, estimated to have declined nearly 60% from 2014. The headwinds for energy stocks were clear, but few saw the sustained price declines and the eventual spillover into the junk bond market.
China also commanded headlines as a clearer picture emerged of diminishing growth amid the changing Chinese economy. As economists estimated that China's publicly cited 7% GDP growth might be closer to 4%, selling in the emerging markets escalated. Emerging countries like Brazil – where commodity exports account for as much as 7% of the economy – struggled from declining markets for most raw materials, a result of stagnant global growth, led by China's slowdown.
Perhaps the most influential force of 2015 was the divergent monetary policies around the world. Tightening monetary policy in the U.S. starkly contrasts the easing in Japan, the European Union and other areas around the world. That has resulted in a stronger dollar, which has served as a headwind for many U.S. companies.
Fears that a 2015 Fed rate hike could disrupt both stock and bond markets were overblown. While the Fed delayed it for much of the year, its December increase was the first step in a return to a more normal interest rate environment. The bond market reacted with little fanfare. In fact, rates on longer-dated bonds actually moved lower, flattening the yield curve in a sign that bond investors had long anticipated the Fed's move.
International stocks had done well early in 2015 but succumbed to a U.S. dollar strengthened by the divergent monetary policies. Broad measures of international stocks still posted positive returns in local currencies, but gains were quickly erased for U.S. investors, whose returns are translated back into the dollar.
2015 in review
Listen to our Jan. 1 Money Talk Podcast for a glance back at 2015 and a look ahead at 2016. Please click here to follow the discussion with Bob Landaas, Brian Kilb, Kyle Tetting and Art Rothschild.
U.S. stocks too showed meaningful divergence as growth stocks enjoyed their biggest yearly advantage over value stocks since the dot-com years of 1999 and 2000. Such divergence was headlined by the decline in traditional value sectors such as energy and utilities and the strong returns of growth sectors including healthcare, technology and consumer stocks. A transition to growth generally indicates the midpoint in the business cycle, signaling an expansionary phase that is likely to continue on its current trajectory.
As we look ahead to 2016, divergence remains a key theme. The headwinds of oil's price decline and the stronger dollar will not disappear overnight, but at current levels, those trends appear likely to lose steam.
The aging U.S. economic expansion and the change in direction of Fed policy suggest investors should expect stock market volatility to return to more normal levels in 2016 after three years of relative calm. Nevertheless, earnings growth is likely to return as oil's decline weighs less heavily as the year progresses. Growth stocks should remain a key contributor to overall returns, but a number of value sectors are ready to contribute again as well.
For stocks outside the U.S., divergent monetary policies tend to favor a strong dollar. However, there are signs of greens shoots in Europe and Japan as their central banks continue to promote easy money policies. China and the emerging world are likely to remain volatile, but the long-term viability of the growing middle class clearly rests outside the U.S. and developed Europe.
Finally, bond investors, who have ridden the wave of declining interest rates for more than 30 years, no longer can rely on bonds as a profit center. Nevertheless, a continued lack of inflationary pressure as well as concerns about global growth suggest the Fed will proceed cautiously with additional rate increases. Rather than reach for yield, investors must remember the role that bonds play in their portfolio: Moderating volatility and providing a source of liquidity.
The events that shape 2016 may be different than those that shaped 2015, but we remain optimistic that the headwinds that have slowed markets are dissipating. And, while there will be no shortage of opportunities, the lessons of 2015 remind us of the continued need for balance in the year ahead.
Kyle Tetting is research director and an investment advisor at Landaas & Company.
(initially posted Dec. 31, 2015)
More information and insight from Money Talk
Landaas newsletter subscribers return to the newsletter via e-mail.