Ask Money Talk: Fear or Greed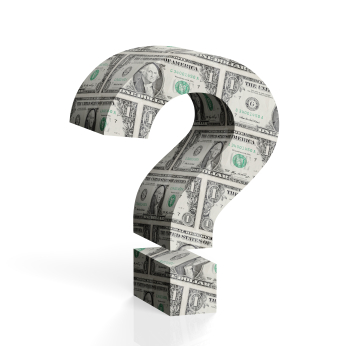 A Money Talk podcast listener asked Bob Landaas to respond to a commentary on a financial news website suggesting an "Epic Bear Market" is coming in 2013. On the podcast, Bob crumpled paper by his microphone and said, "That's probably the most appropriate way to respond." An edited transcript of the rest of his comments follows.
The world is loaded with folks who are trying to take advantage of your emotions of either fear or greed.
There are all sorts of messages out there that pander to your greed instincts: "Here's a hot stock." "Here are the top five funds you need to buy this year." And on and on.
Then there are a host of folks telling you that the sky is caving in.
Most people are better off avoiding the extreme positions.
As an offshoot of our weekly podcasts – and to encourage your participation – we occasionally feature responses to listeners' questions.
This guy who's forecasting an epic bear market could, in fact, be right. He has been wrong before. Do a little homework, and you'll find that he was way off on the rebound. He doubted that stocks were heading up again back in the spring of 2009. So anybody who misses a 100% increase in stock prices, to me, doesn't warrant a whole lot of serious consideration in terms of his opinion.
But I'm always amazed at how widely circulated articles like that get to be, that people want to take those extreme positions.
I tell you when I get nervous. I get nervous when earnings are coming down. I get nervous when profit margins are shrinking. I get nervous when top-line growth is really falling. I get nervous when the Fed is sticking it to us and raising interest rates. Among other things.
And none of those exist right now.
It's important to focus on what does matter when you invest in stocks. And that's interest rates and earnings.
That's ultimately what prevailed after the fiscal crisis. It's ultimately what prevailed after the European debt crisis. It's ultimately what prevailed in 2011 after the last debt ceiling debate, and it's ultimately what prevailed after the financial crisis in 2007 and 2008. It's about interest rates and earnings.
So when interest rates are relatively stable and earnings are heading north – analysts think about 10% this year – that sets the stage for the markets.
All sorts of other things could come up and derail stock prices. But most days, our job is fairly easy: Focus on the fundamentals of interest rates and earnings, and try to ignore the peripheral noise.
initially posted Jan. 18, 2013
Send us a question for our next podcast.
Landaas newsletter subscribers return to the newsletter via e-mail.