2 Rules to successful investing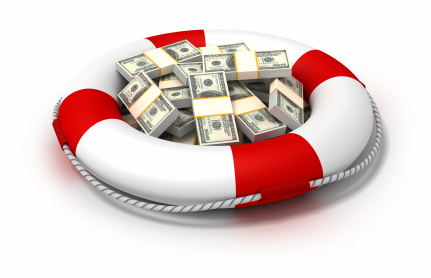 Rule number 1: Never lose money. Rule number 2: Never forget rule number 1. — Warren Buffett
By Dave Sandstrom
Most investors are familiar with this investment advice attributed to the famous billionaire. On the surface, it is common sense, but it raises an extremely important subject concerning our investments: How do we mitigate the risk of deep losses while still generating positive returns?
Markets fluctuate, and history has proven that it is impossible to time all the ups and downs. While we can't control the markets or predict the future, we do have a lot to say about the amount of risk we take with our investments.
As a firm, we employ numerous risk management measures when selecting investments for our clients. Five main indicators are intended to help determine the risk/reward parameters of investments:
Instead of providing a detailed analysis of these measures here, I want to offer a simple piece of investment advice:  "If you aren't being paid a premium to take on additional risk, don't do it."
Let me give you a simple example. Stocks are riskier than bonds. However, stocks pay a premium in return.
Over the last 30 years, the S&P 500 stock index returned 11.1% with a standard deviation of 15.5. In other words, over that period, the index typically was within 15.5 percentage points of that 11.1% return – or between a loss of 4.4% and a gain of 26.6%. Typically, the higher the standard deviation, the higher the risk.
In the same 30 years, the Barclays U.S. Aggregate Bond Index returned 7.7%, with a standard deviation of 2.9 percentage points. So investing in the S&P 500 carries more risk, but you are getting paid a premium to take it.
This isn't the case will all investments. Consider gold, for example. Over the same period, gold returned less than 5%, with a standard deviation of 20.1 percentage points, meaning it ranged from negative 15.1% to positive 25.1%. Why put up with that kind of risk to get paid less than 5%?
Depending on market conditions, there are many other asset classes that may not pay appropriately for the risk they carry. Among them:
Tech stocks vs. value stocks
High-yield (junk) bonds vs. high-quality corporate bonds
Keep in mind, each investor should have an individual risk tolerance profile, which varies due to a number of factors. For instance, a younger investor in the accumulation phase of investing typically can handle more volatility than a retiree who is actively spending out of a portfolio.
Experiencing long-term success with your investments is the culmination of a lot of factors. A well-diversified portfolio of approximately half bonds and half stocks is critical. Not putting yourself in a position where you have to spend an asset that just depreciated is the key. It is exactly why we own bonds.
In addition, make sure that long-term returns of the asset classes you are investing in are appropriate for the amount of risk you are taking. Don't try to game the system. Betting on the fast rabbit will only get you into trouble. We need to remember that the tortoise won the race.
Warren Buffet's advice may seem obvious, but avoiding deep losses is the key to financial success. Never forget rule number 1.
Dave Sandstrom is vice president at Landaas & Company.
Learn more
Read "Managing Investment Risk," from the Financial Industry Regulatory Authority. View a Money Talk Video in which Kyle Tetting provides an overview on measuring risk and reward, including explanations of technical tools used. View Money Talk Videos with Kyle elaborating on:
(initially posted Dec. 2, 2014)
More information and insight from Money Talk
Landaas newsletter subscribers return to the newsletter via e-mail.